Are you trying to decide whether to use Shopify Payments or Stripe for accepting payments on your e-commerce store? Or do you want to integrate Stripe with your Shopify store?
Either way, it's important to know about the different features of both services so you can make an informed decision. In this article, we'll compare Stripe and Shopify Payments in terms of payment processing capabilities, fees, customer service and more. We will also see a step-by-step procedure for connecting Shopify and Stripe.
Read Also: Shop Pay – Everything You Need To Know
What is Stripe?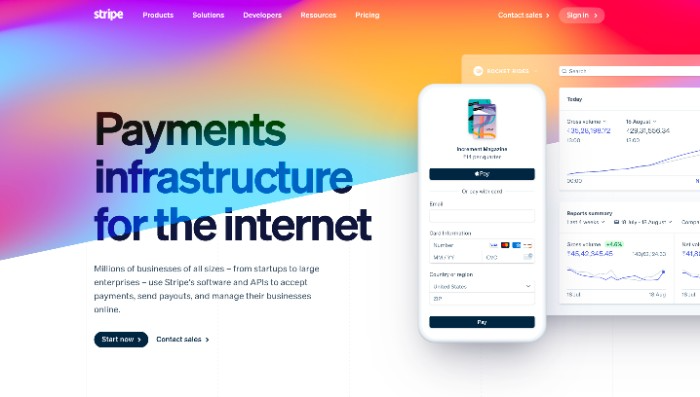 Stripe is a widely-used payment processing platform that helps thousands of online businesses with receiving payments from their customers. It's easy to integrate into existing websites, e-commerce stores, or applications, making it ideal for entrepreneurs, small business owners and enterprises that want to accept credit card payments from their customers – without going through the complicated process of setting up and managing traditional merchant accounts.
What is Shopify?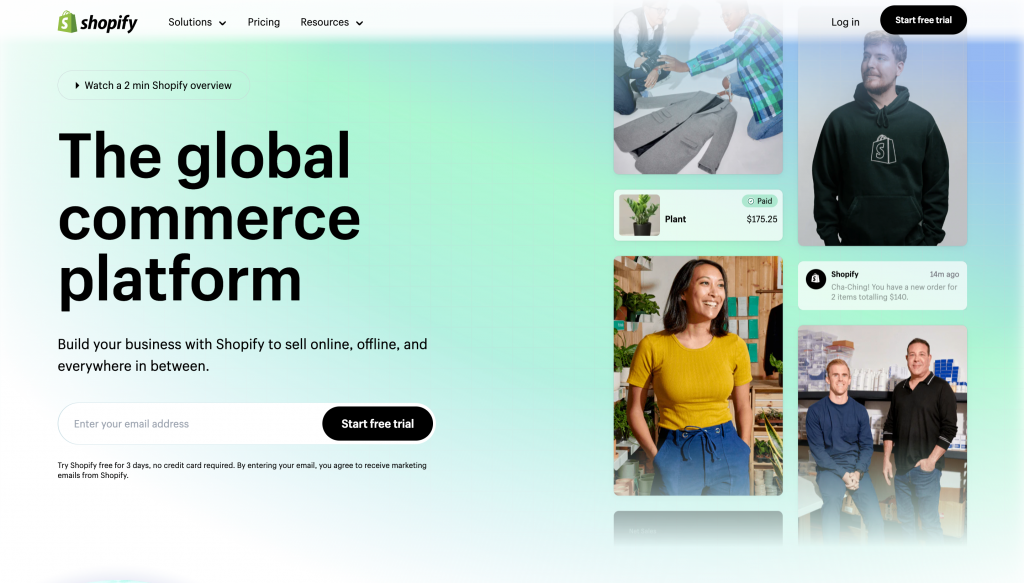 Shopify on the other hand is an e-commerce platform that is designed to businesses create beautiful online stores quickly and easily. With its user-friendly interface, integrated marketing features, built-in analytics tools, and secure payment gateway like Shopify Payments, Shopify provides everything you need to build and manage an online store from scratch.
Shopify Payments OR Stripe?
Both Shopify Payments and Stripe can be used to accept payments from your customers. But there are a few differences between these two services, which may be helpful in deciding.
Shopify Payments offers a range of features such as integration with Shopify's backend, tracking of customer data and other marketing tools. On the other hand, Stripe offers a more complex platform with custom integrations, recurring billing options and detailed analytics.
Feature comparison of Shopify Payments VS Stripe
The following table provides a comparison of the features between Shopify Payments and Stripe.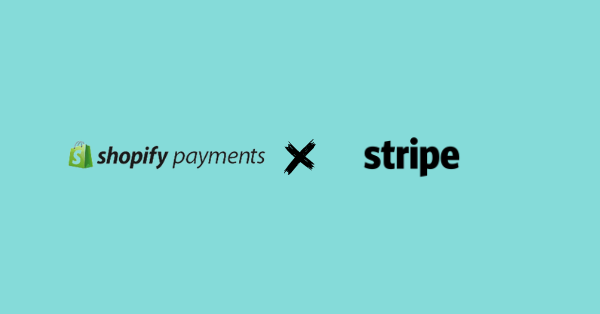 Shopify Payments
Built-in payment provider in Shopify.
Integration with Shopify's backend and marketing tools.
Secure payment processing for credit cards, debit cards, PayPal, Apple Pay and Google Pay.
No setup or monthly fees (included in any Shopify paid plan). Just standard credit card charges of 2.9% + $0.30 for every online transaction.
No recurring billing/subscription payment options.
Can be used only in 17 countries (here's the list of countries).
Stripe
Third-party payment provider for Shopify stores.
Custom integrations with your store or application through API access.
Secure payment processing with fraud protection.
2.9% + 30¢ / card charge + 0.5% for manually entered cards +1.5% for international cards* +1% if currency conversion is required
Recurring billing/subscription payment options and detailed analytics on customer behavior.
Accept payments from customers in over 135+ currencies worldwide.
Is Stripe with Shopify a good choice?
Yes, Shopify and Stripe are a great combination for business owners who need an easy-to-use payment processing solution that's also secure and reliable.
With Stripe-Shopify integration, you can accept payments quickly and securely without ever leaving your store and set up recurring payments for subscription services so you don't have to manually process customer orders every month. Plus, the integration also comes with analytics tools to easily track sales data and gain insights into customer shopping habits.
Read Also: How To Automate Wholesale Invoicing and Payment Reminders On Shopify Store?
How to connect Shopify with Stripe? (7 Easy Steps)
If you've decided that integrating Stripe with your Shopify store is the best choice for your business, then it's time to get started. Adding Stripe to Shopify is straightforward and can be done in just a few simple steps.
Step 1: Create a Stripe account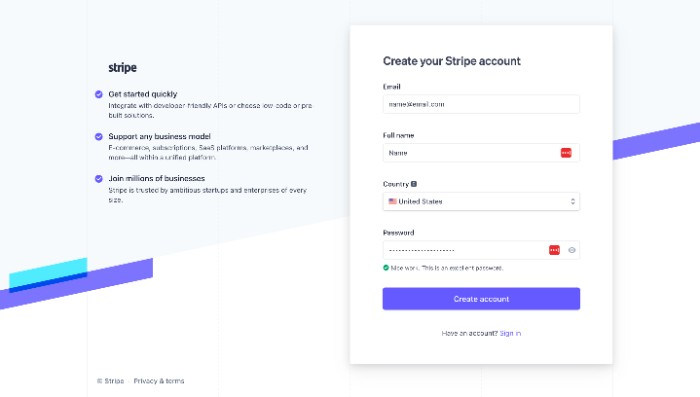 Step 2: Log into your Shopify store and go to Settings > Payments menu
Step 3: Scroll to "Payment providers" and click "Choose a provider"

Step 3: In Third-party payment providers, search "Stripe", and then click on it.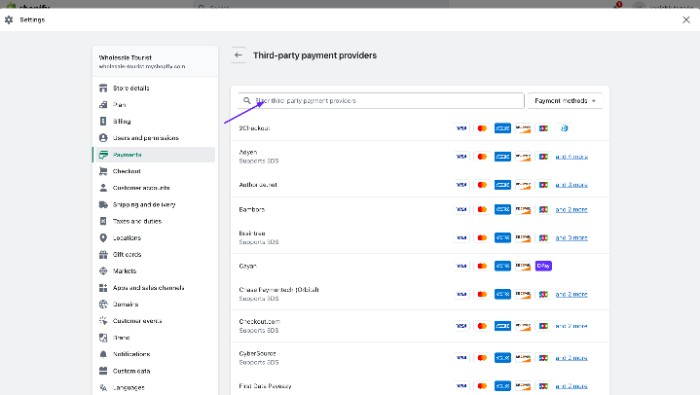 Note: If Stripe's service is not supported in a certain country, it will not show up in the search results in your Shopify payments provider settings.
Step 4: On the next page, the Stripe window will be opened. Enter your login details for the Stripe account you just created.
Step 5: Review the terms of service for using Stripe with Shopify, and click on "Activate" once you are happy with them. You will be taken back to the payment provider page in your dashboard.
Step 6: You are now successfully connected to Stripe. Now, test the Shopify-Stripe payment integration to ensure everything is properly set up.
Step 7: Now, all that's left is to place a test order from your Shopify with a real transaction.
Sum up
Stripe is a great payment solution that should be considered by entrepreneurs looking to increase their online presence. By combining it with Shopify, businesses will have the ability to accept payments in a secure and efficient manner.
With features like access to global currencies and multiple payment methods, Stripe and Shopify can provide a superior service for merchants who want to simplify their checkout process and help them get paid faster than ever before.
We hope you like this article! Keep reading our blog for more content on Shopify and the e-commerce ecosystem. Thanks for reading! 🙂