Black Friday is coming up and for most Shopify store owners, it is one of the most important days of the year – a day when they can make a lot of money through sales. If you are one of these store owners, you might be looking for some answers to some questions like – what kind of things should I implement to maximize sales? or how can I run a B2C or B2B Shopify Black Friday & Cyber Monday (BFCM) store? and many other similar ones. Well, we are glad that you're here!
We all know that Shopify is big and over 1.75 million ecommerce stores are selling their products and services on this platform on a regular basis.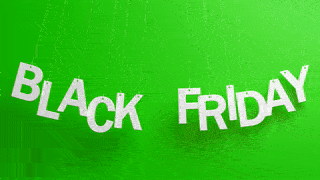 According to a report by Shopify, In 2021, Shopify store owners made over $6.3 billion collectively. The average price of every checkout was over $100 and more than 70% of sales were made on Mobile devices.

In this guide, we'll talk about the basics of Black Friday and how to transform your current store into an efficient, successful, and highly converting one.
What is Black Friday?
Black Friday is the day after Thanksgiving in the United States.
During this period, most major offline retailers open their stores very early (and more recently during overnight hours) and online retailers design their e-commerce stores to display their Black Friday promotional offers and discounts.
When does it start?
The Black Friday event officially starts at 12:01 a.m. EST on November 24th (the day after Thanksgiving – in 2023). However, most retailers start their sales earlier than that – some even start them a week in advance!
The Advantages of Black Friday for Both B2C and B2B Shopify Store Owners
Black Friday provides many great opportunities for both B2C and B2B ecommerce store owners to increase their sales, onboard new customers, get repeat orders, and many more.
This event comes only once a year and it provides a chance to earn big bucks. Also, the Shopify platform helps merchants reach out to millions of potential customers who might be interested in buying from them during this mega-sale event.
Here are a few more reasons why Black Friday is beneficial for both B2B and B2C store owners:
Reason #1
B2B buyers and direct consumers, both are always looking for ways to save money, and they know that they can get good deals on Black Friday. It offers them an opportunity to buy or procure more products and save them for future use.
Reason #2
Many B2B buyers and direct consumers use Black Friday as an excuse to buy things that they wouldn't normally buy. For example, a company might buy 50 new printers or office furniture on Black Friday because it's a good deal.
Reason #3
Direct consumers often have more time to shop on Black Friday because it's a holiday. This means that they're more likely to browse online and find your store.
Reason #4
Wholesale business owners are always looking for ways to earn good margins on the products they sell. If you own a B2B store that sells products online or offline in bulk quantities. Black Friday is a really good opportunity for you to sell products in volume.
How to create a successful B2C and B2B Shopify Black Friday store?
Creating a Black Friday store on Shopify is easy and it can be done in just a few simple steps. But to offer customized discounts and product pricing for specific (b2b) customers based on minimum order value & quantity is a daunting task (if you're doing it all manually). And to enable B2B features provided by Shopify, you will have to upgrade your plan to Shopify Plus.
If you want to create a B2B experience for the customers who buy products in bulk, you can also use a 3rd party wholesale app such as Wholesale Pricing Discount.
Here's the step-by-step procedure to create a new or prepare your existing store for the Black Friday event:
Step #01 – Choose your products carefully
Before considering putting your entire store on discount, try to look at the products that sell most during the holiday season. Comparing the Black Friday trend for your multiple products will give you a clear idea. You will know which products are trending and in market demand. Also, you need to ensure that these products will appeal to your target audience and offer you good profit margins.
You can do a Google Trends search and see what kind of products are trending on Google for that specific time period. This way, you will get an idea about which products will sell better.
Step #02 – Create a dedicated landing page for Black Friday
Once you've chosen the products you want to sell, it's time to set up your shop page to display your products on the Black Friday offer.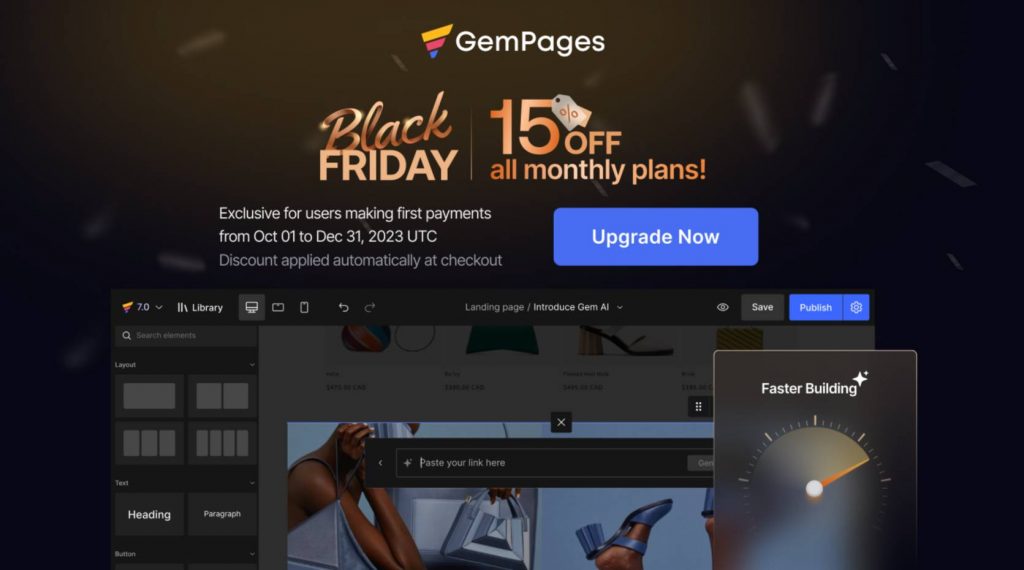 Creating a new page with the support of a third-party drag-and-drop page builder to save time and cost is a wise choice for you. You can consider using GemPages – the top-ranked Shopify page builder that helps you build any Shopify page smarter and faster. No coding is required. Especially, GemPages provides a wide range of pre-made Black Friday templates and 100+ sales & marketing elements to enhance your online store's performance in this biggest sale of the year.
What's more?, exclusively for the upcoming Black Friday, GemPages is offering a 15% discount on all monthly plans for users making any first payment from Oct 1st to Dec 31st, 2023, UTC.
Install now to grab this hot deal 🔥 : GemPages BFCM
You can also use other 3rd party page builder apps such as Shogun or Pagefly to create a new page on your Shopify.

Further, you can title this page as "Black Friday Sale" or something similar. And this will be the landing page for all your Black Friday offers, discounts, and deals.
Step #03 – Set up your Black Friday discounts
Now, it's time to set up discounts on your products.
You can offer discounts on individual products, bundled offerings, shipping, or on the entire order amount.
To do this you can create a discount coupon code, offer a % discount, or a flat price discount and display this information on every product page manually.
To automate this process, you can use the Wholesale Pricing Discount app and create a Dedicated Wholesale Section (DWS) for this Black Friday and Cyber Monday event.
Here are all the resources on how to create a separate discounts section for Black Friday and Cyber Monday events and add it to your current Shopify store: Getting started with creating a Wholesale Section for your Shopify store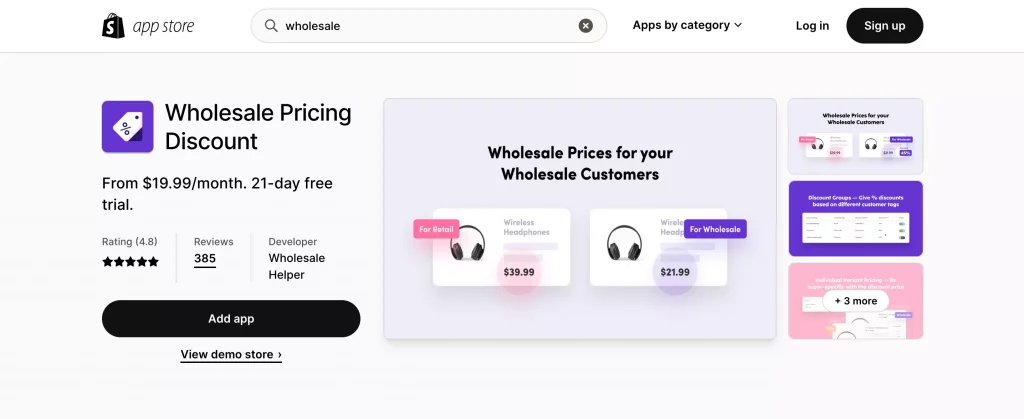 The Wholesale Pricing Discount app also allows you to run a combined B2B and B2C store from a single Shopify online store without needing to upgrade to the Shopify Plus plan.
Step #04 – Customize your store design for a better user experience
You can also customize your store's design for Black Friday and Cyber Monday. This includes adding high-contrast images, graphics and a countdown timer that grabs attention and create a sense of urgency. Go through the checklist to learn more about how to customize your store for the Black Friday and Cyber Monday events.
Step #05 – Promote your store
Once you've set up your BFCM Shopify store, added discounts, and customized its design, it's now time to start promoting your store. You can do this by using different promotional techniques such as posts on social media, marketing emails, and even paid advertising on search engines.
Here's a complete guide that will help you market your store:
Shopify Marketing – All You Need to Know
Shopify Black Friday Checklist for B2B and B2C store owners
With these simple tips, you can easily customize your Shopify store for the Black Friday and Cyber Monday events. This will help you increase sales and reach your business goals.
Start the sale on your Shopify store in early November.
Use images and graphics that highlight the BCFM discounts and offers.
Optimize your Shopify store for mobile devices.
Have plenty of stock.
Offer discounts using coupon codes or using a Shopify wholesale app.
Add an announcement bar at the top about discounts and free shipping.
Add a countdown timer to shorten the customer buying cycle.
Offer Net Payment Terms for B2B or Wholesale orders (Buy now, pay later).
Integrate multiple payment gateways to accept payments.
Offer wholesale checkout option for store pickups and delivery of products.
Include shipping costs in your product price and offer sitewide "free shipping".
Prepare a marketing strategy for paid ads, influencer marketing and other promotional activities.
Leverage the power of social media.
Segment your email subscribers and plan an email marketing strategy.
Upsell and cross-sell your products.
Add a sales and support chat to talk with your customers in case they have any questions.
Be Ready!
Ready or not, Black Friday is coming and it could be a huge turning point for your profit and loss balance sheet. So make sure you implement all the important things in your Shopify store to take advantage of the influx of traffic and sales. Make sure your products are well-priced, have plenty of stock, and use effective marketing strategies to draw in customers.

We hope that this guide will help you and your friends get ready for the big day (& month)!
Good luck 🙂