We all know that Shopify is one of the most popular ecommerce platforms in the world. Businesses of all sizes are using this platform to build their online stores and sell products & services to their customers. According to Shopify, currently, there are more than 1.75 million live stores running on Shopify.
Just like you, Shopify store owners are always looking for new ways to promote their products and earn more revenue for their business. Therefore, we have crafted this comprehensive Shopify marketing guide that will help you grow your business by implementing different marketing strategies.
So, whether you're just starting out with Shopify or you're looking to improve your existing Shopify marketing strategy, you'll find what you need here!
But, before digging into the core aspects of Shopify marketing strategies/techniques, let us first understand some basics of Shopify marketing.
Basics of Shopify Marketing
Shopify marketing is the process of promoting your Shopify store and products to potential customers.
There are a number of Shopify marketing strategies you can implement to scale your business and earn more revenue, some of the most important ones include:
Content marketing: This includes creating and sharing blog posts, infographics, images, videos, etc. that provide value to your target audience.
Social Media Marketing: This includes creating brand profiles and accounts on social media platforms to create brand awareness and engage a new audience by providing them with informative content through posts.

Search Engine Optimization (SEO): This includes optimizing your website and content for Google search with the goal of ranking higher in search results.

Email marketing: This includes sending newsletters, product announcements, sale notifications, etc. to your email list.

SMS marketing: This includes sending text messages with special offers, coupons, product updates, etc. to your phone contacts list.

Paid advertising: This includes investing in paid ads on Google, Facebook, Instagram, etc. to reach more potential customers.

Influencer marketing: This includes working with social media influencers to promote your products or store.
Is Shopify store marketing effective enough to increase sales?
The short answer is yes!
Shopify marketing can be extremely effective in driving traffic and sales to your store. However, it's important to remember that there is no one-size-fits-all approach to marketing.
Read this guide: 21 Tips to Increase Ecommerce Sales and Revenue
What worked for other Shopify stores might not always work for your Shopify store. So it's important to explore different strategies and find which and what works best for you and your business.
When is the right time to market your Shopify store?
There is no perfect time to start marketing your Shopify store. However, we recommend implementing marketing activities after you have established product pages and payment options integrated into your store to accept and fulfill orders.
The sooner you start your marketing activities, the sooner you'll be able to start generating traffic and sales by exploring various marketing areas.
Read Also: Shopify Wholesale – All You Need to Know
How much should you budget for Shopify marketing?
Again, there is no perfect answer here. It depends on a number of factors, including your business goals, target audience, and available resources. Before you allocate a budget for your marketing, you should have a basic idea of all your costs and the margin you'd like to hit. This way, it will be easier for you to determine the amount of customer acquisition costs (CAC) you can spend.
That said, we recommend starting with a small budget and gradually increasing it as you see results.
Now that you know the basics of Shopify marketing, let's take a closer look at each of these Shopify marketing strategies in turn.
1. Content marketing for Shopify stores
Content marketing is a great place to start if you're new to Shopify marketing. Creating informative and valuable content will help you land more interested audiences on your store and build trust with potential customers. Not to mention, it's a great way to show off the products that you're selling on your Shopify store.
When creating content, be sure to keep your target audience in mind. What interests them? And What problems do they need help solving?
Types of content you should be creating for your Shopify store
There are a few different types of content you can create, including:
Blog posts
Blog posts on your store help you share your expert knowledge on a particular topic related to your business. For example, if you sell natural skincare products, you could write a blog post about the benefits of using natural ingredients in skincare products.
High-resolution images for your products
It is very important to write a good product description and upload high-resolution images for every product you want to sell to your customers. Shopify's recommended resolution and size for images is 2048x2048px and up to 20MB respectively. Using high-quality product images, you can quickly grab the attention of your target audience and your chances of getting a conversion for that product becomes high.
Infographics
You should also create informative infographics and display them on your store. Use images and graphics to break down complex topics or data sets. This is a great way to make your content more visually appealing and easy to digest.
Videos
Create helpful how-to videos, product demonstrations, or customer testimonials. Videos help you engage your potential customers more and it gives them a taste of what it's like to do business with you.
Once you've created some great content, it's time to start promoting it. There are a number of ways to do this, but some of the most effective include:
Sharing your content on social media:

Sharing your well-written content piece on social media can help the relevant audiences solve their problems.

You can post your content on multiple social media platforms to reach more people and get your content visible to those who are interested to buy products from your store. Be sure to post regularly and use relevant hashtags within your post captions.
Guest blogging

Guest blogging or contributing informative articles to other sites that serve the same audience as your business does will help you get some really good positive results.

You can show off your expert knowledge or establish yourself as a thought leader in the industry by simply writing a good content piece. Just be sure to only contribute articles to reputable sites that have a good amount of site traffic and are relevant to your business.
Top 6 content marketing apps/tools for Shopify
There are a number of other great content marketing tools out there, but these are just a few of our favorites:
Google Analytics will help you track your content marketing progress and understand what's working (and what's not).
Hotjar is a great tool for understanding how your visitors interact with your store. You can use this tool to see where people are getting stuck or at which page/action they're exiting from your store. Further, you can use these insights and make required changes to your store to improve the user experience.
Canva is the best tool that helps you to easily create visuals for your content. Use it to create infographics, images for social media, and more.
Frase.io tool helps you to create content that is optimized for SEO. You can also use it to research topics, find the right keywords, and create content outlines that will help you rank your articles higher in search engines.
Quetext is a good plagiarism checker tool. You can use it to ensure that your content is error-free and original.
Grammarly allows you to proofread your content and check the tone of your article. You can use it to ensure that your content is free of spelling and grammar mistakes.
2. Social media marketing for Shopify stores
There are near to 4 billion users active on social media platforms and the number is increasing daily. Social media platforms bring you many opportunities to market and scale your business. You just have to find the perfect ones which will give you the best results and help you keep your potential customers engaged with your content.
When it comes to social media, quality is more important than quantity. So, it is better to target a particular set of audiences and keep them engaged rather than targeting all of them. For targeting, we mean creating posts and content specific to your products or industry niche. This way, you will build of following of people who are actually interested in your content and might buy products on your Shopify store.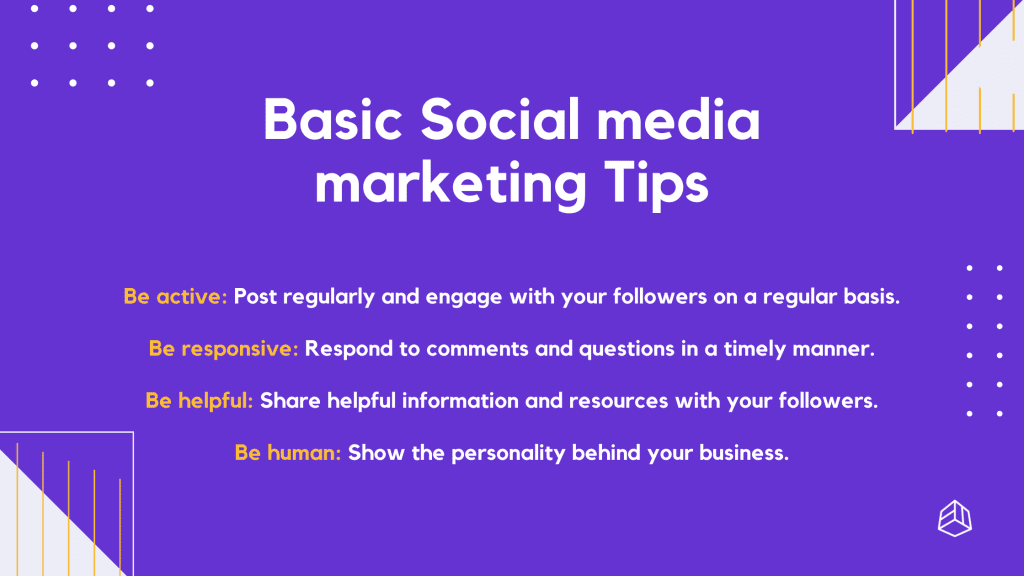 There are a number of other great social media marketing tips out there, but these are just a few of our favorites. Experiment with different strategies and find what works best for you and your Shopify/Shopify+ business.
Here are some popular social media platforms that you can leverage for your marketing efforts:
Facebook
Instagram
Pinterest
Twitter
Linkedin
Youtube
Reddit
Snapchat
Tiktok
Tumblr
3. SEO for Shopify stores
SEO or search engine optimization is the best way to increase your store traffic by implementing its techniques. The main goal of SEO is to optimize your store to rank higher in search engine results. To get more store purchases, you need to attract more visitors to your store and by implementing both on-page and off-page SEO techniques, you can achieve that.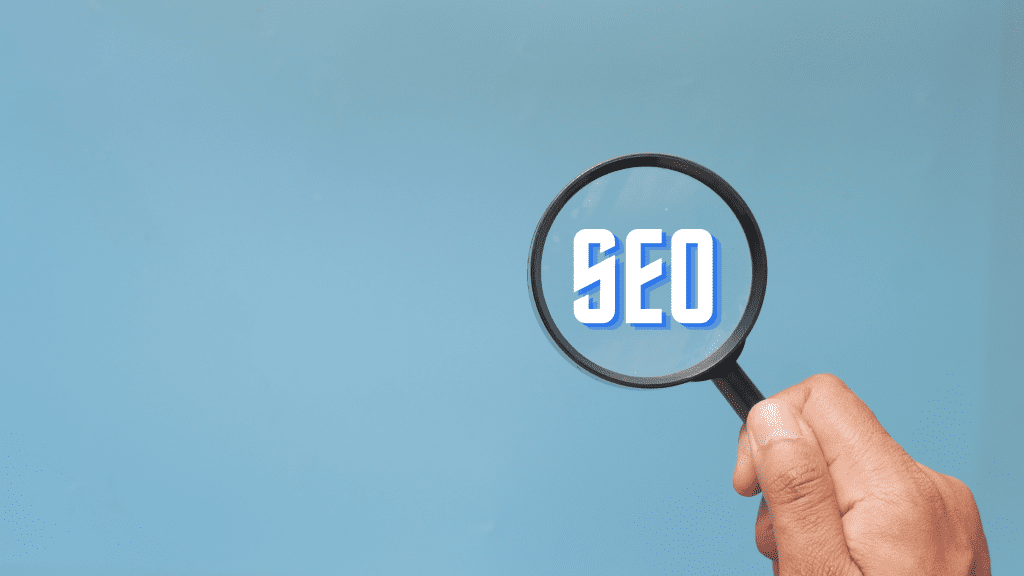 Making technical SEO changes not only improves your store's speed, performance, and user experience but also helps you improve your overall site rankings.
There are a number of things you can do to optimize your store for SEO. Here are some good SEO tips to optimize your Shopify store for search engines:
Tip 1: Do research for relevant keywords you want to target
Use keyword research tools like Spyfu, KWfinder, etc. to find keywords that are relevant to your business and have high search volume. These are the keywords you want to target on your Shopify store's pages and product descriptions.
Tip 2: Write quality content and product descriptions with relevant keywords
As we mentioned before, creating informative, valuable content is essential for good SEO. Be sure to include relevant keywords throughout your content so that search engines can easily index and better rank your store.
Tip 3: Build quality backlinks for your content or product pages
The more backlinks your store/website has, the better your chances of ranking your store higher on the search engines for targeted keywords. Backlinks are the links your store receives from other websites. Creating high-quality backlinks can help improve your store's SEO. You can build backlinks by guest blogging, writing testimonials for other businesses, or participating in online forums.
Tip 4: Optimize your Shopify store for mobile devices
The worldwide adoption of mobile devices is increasing rapidly. People are now accessing the internet more using their mobile devices than their personal computers. Hence, it's important to make sure your store is optimized for mobile. You can also create a Progressive Web App (PWA) for your Shopify store for providing a better accessibility experience across multiple types of user devices.
Tip 5: Submit your sitemap to search engines
A sitemap is a file that tells search engines about the pages on your website. Submitting your sitemap makes it easier for search engines to index and rank your site.
Tip 6: Speed up your store's performance
A fast ecommerce store is a good ecommerce store. Use performance-enhancing tools like Shopify's Speed Checker to find ways to speed up your store.
By following above mentioned tips for SEO, you can start to see an improvement in your store's ranking on search engine result pages (SERPs). And this will help you get more traffic and sales on your store.

Read Also:
B2B Ecommerce – What, Why, and How (A Complete Guide)
Top 6 SEO apps/tools for Shopify
SEO Booster is an app that can provide you with some good SEO features for your store. It offers daily SEO reporting, features to speed up your store loading time, and optimization for your entire store's content. It can be helpful for any Shopify store that wants to rank higher in search engine results.
This app has an overall 4.8 user rating and 2400+ user reviews.

Transcy is also a Shopify app that allows you to automatically translate your store content into multiple languages. Making your store available in the native language for your worldwide customers will help you reach a wider audience and improve your chances of making sales.
This app has an overall 4.9 user rating and 3000+ user reviews.
Automizely Product Reviews App is available on the Shopify app store. It helps you to generate product reviews, which further can help improve your SEO and increase trust in your brand.
This app has an overall 4.9 user rating and 2500+ user reviews.
Google Search Console is a free tool offered by Google that helps you monitor your store's performance on Google search results. The GSC also shows you recommended fixes if your store has any indexing issues. By monitoring how your store is performing on search engine results pages (SERPs), you can see and fix things that may be hurting your ranking.
Ahrefs is a great tool for keyword research, link building, and competitor analysis. It's one of the most widely used among SEO professionals and it's essential for any serious online store owner. You can also choose to evaluate SEMRush (It's Ahrefs alternative).
KWfinder helps you find long-tail keywords with low competition so that you can create content for these long-tail keywords and improve your chances to rank your store higher in the search engine.
4. Email marketing for Shopify stores
Email marketing is the most effective way to market your Shopify store. It helps your stay in touch with your existing and new customers. With the help of email marketing, you can retain existing customers and feed information to your newly acquired leads to get more sales.
According to a study, the probability of getting a purchase order from your existing customers is between 60-70%, whereas, the probability of getting a purchase order from a new customer is between just 5-20%. So, it's always a best practice to keep your existing customers engaged with your brand.
Email marketing allows you to announce new products or sales and send targeted emails to your customers, such as: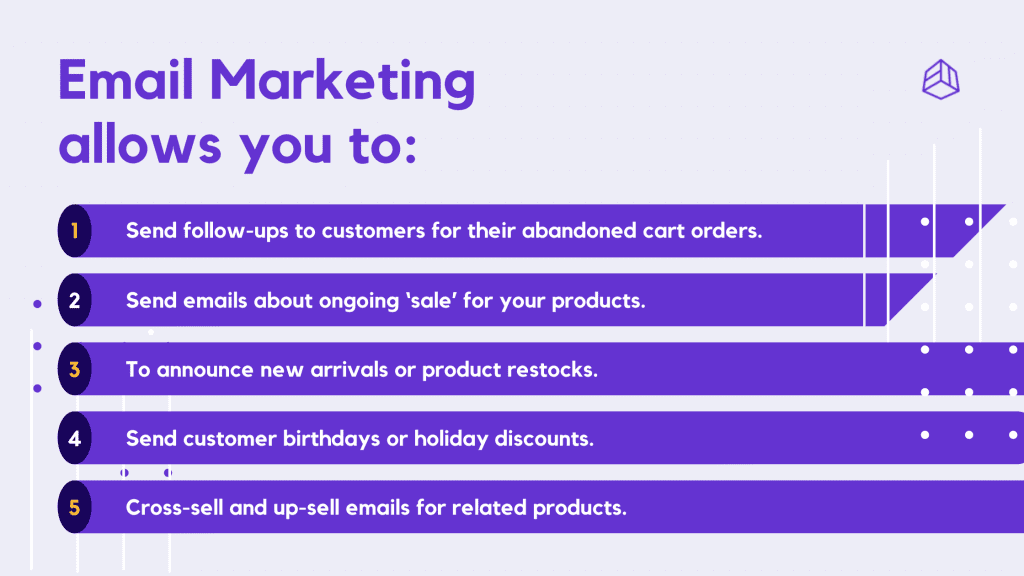 To get started with an email marketing setup for your Shopify store, you'll need to build an email list. You can do this by collecting emails from customers at checkout, running a contest, or using a pop-up form on your website.
You can set up automatic emails in your Shopify admin or use an email marketing app like Klaviyo to create and send email campaigns.
Once you have a list of email addresses, you can start sending out newsletters, product announcements, and other types of email campaigns.
You can also use email marketing to nurture your leads and turn them into customers by setting up email drips. By sending out regular emails with valuable content, you can build a relationship with your leads and eventually convert them into paying customers.
Email marketing is a powerful Shopify marketing strategy that every Shopify store should be using. With a little effort, you can start building an email list and sending out great campaigns that will help you boost sales and grow your business.
Top 3 Email marketing apps for Shopify
Klaviyo is a popular Shopify app for email marketing. It allows you to create beautiful email campaigns, segment your list, and track the results of your email campaigns. Using Klaviyo, you can also set up and send automated emails to your customers.
This app has an overall 4.2 user rating and 1550+ user reviews.
Shopify Email is built into Shopify, it's a great option for those who are already using Shopify for their ecommerce store. Shopify Email also allows you to send out automated emails, which can be a great way to increase sales and conversions.
This app has an overall 4.3 user rating and 900+ user reviews.
Omnisend is another widely used Shopify email marketing app. It offers almost similar features as Klaviyo where you can create custom signup forms, newsletter subscriber popups, etc.
This app has an overall 4.7 user rating and 4300+ user reviews.
5. SMS marketing for Shopify stores
SMS marketing is a great Shopify marketing strategy that can help you reach your customers and enhance their experience of shopping in your store. SMS marketing allows you to send personalized and targeted messages straight to your customer's phone.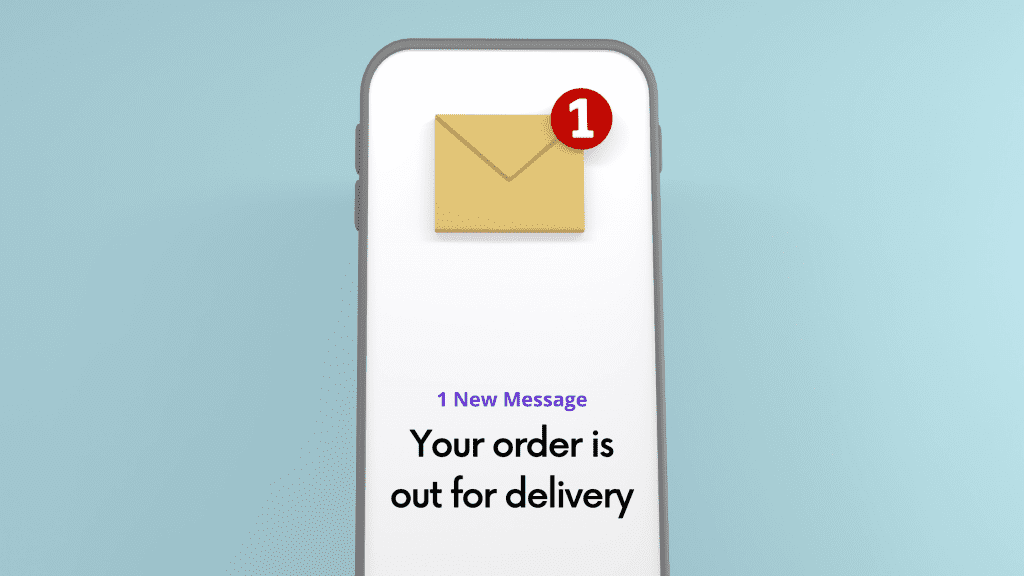 To get started with SMS marketing, you'll need to collect your customers' contact phone numbers. You can do this at checkout, or ask them while registering an account in your store.
You can then send targeted SMS to your customers. The type of SMS can be announcements about an ongoing discount on a specific product category or anything similar to this.
You can also use SMS marketing to send abandoned cart reminders or order updates such as the 'order is shipped', the order is 'out for delivery', etc.
SMS marketing is a great way to reach your customers where they are – on their phones.
Top 3 SMS marketing apps for Shopify stores
Postscript SMS marketing is another Shopify app that automates your text marketing and helps you create SMS campaigns, build popups and landing pages for your store.
This app has an overall 4.9 user rating and 1780+ user reviews.
SMSBump is an SMS marketing app for Shopify that helps you with building your customer list, automating SMS flows, and sending targeted SMS campaigns to your customers.
This app has an overall 4.8 user rating and 2200+ user reviews.
Privy is the most-installed Shopify app for email and SMS marketing. It offers you both email and SMS marketing features for your store so that you get more repeat purchases and ultimately increase your sales with speed.
This app has an overall 4.6 user rating and 24700+ user reviews.
Read Also:
6. Paid advertising for Shopify stores
Paid advertising is another great marketing strategy you can implement to promote your Shopify store and get more customers. It helps you scale your other marketing efforts and gets your store in front of more potential customers who are already interested in what you're selling.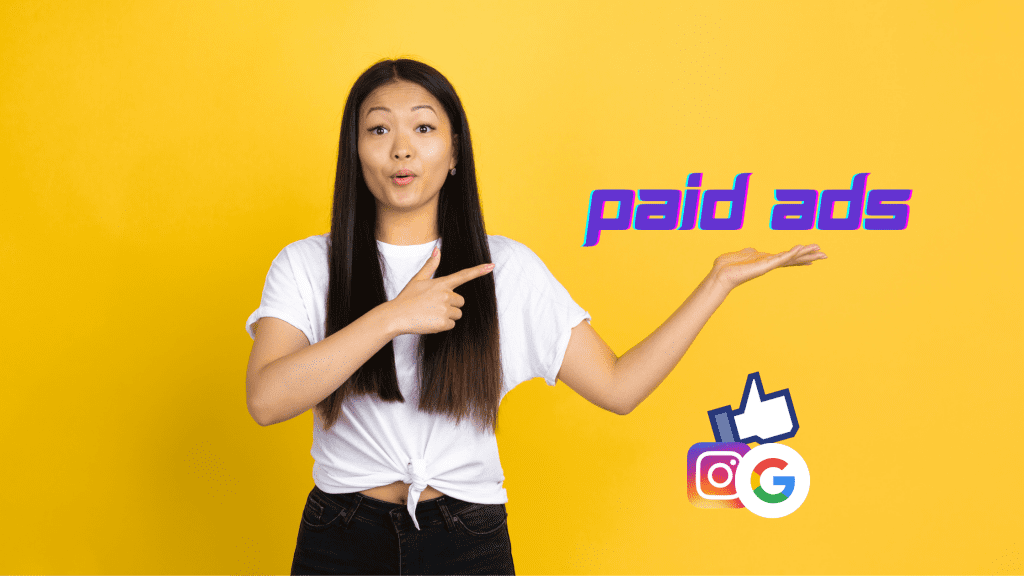 When you run a paid ad campaign, you pay to have your ad shown on Google, Facebook, or another platform. Your ad is then displayed to users who are searching for terms related to your products or who fit the target audience that you've selected.
Paid advertising can be an effective way to drive traffic and sales to your Shopify store. However, it's important to remember that you'll need to continue running ads in order to keep getting results.
Paid advertising tips for Shopify stores
Write a compelling ad copy that tells potential customers what you're selling and why they need it.

Include a call-to-action (CTA) in your ad that encourages people to click on it and view the landing page of your store.

Choose the right target audience for your ad so that you're reaching people who are interested in what you're selling.

Monitor your ad campaigns closely and make optimize them for improved and better results.
If you're thinking about running a paid ad campaign, be sure to do your research and create a plan before you get started.
Top 3 paid advertising platforms
Google Ads is a paid advertising platform that allows you to place ads on Google's own apps and millions of other websites across the web.
You can create text, image, or video ads that will be shown to people who are searching for terms that you've selected.
Facebook Ads is another good platform to display ads for your Shopify store. It is the favorite among the Shopify store owners.
Instagram is a great way to reach your potential customers who are already looking for similar products that you're selling on your Shopify store.
7. Influencer marketing for Shopify stores
Influencer marketing is a type of marketing that focuses on building relationships with potential brand ambassadors, affiliates, or individual influencers on the internet and marketing your products through them.
These influencers are the type of people who regularly feed informative content to their large number of followers who trusts them. Connecting with these Influencers and asking them to promote your products to their followers is a great way to get relevant traffic to your store and sell your products.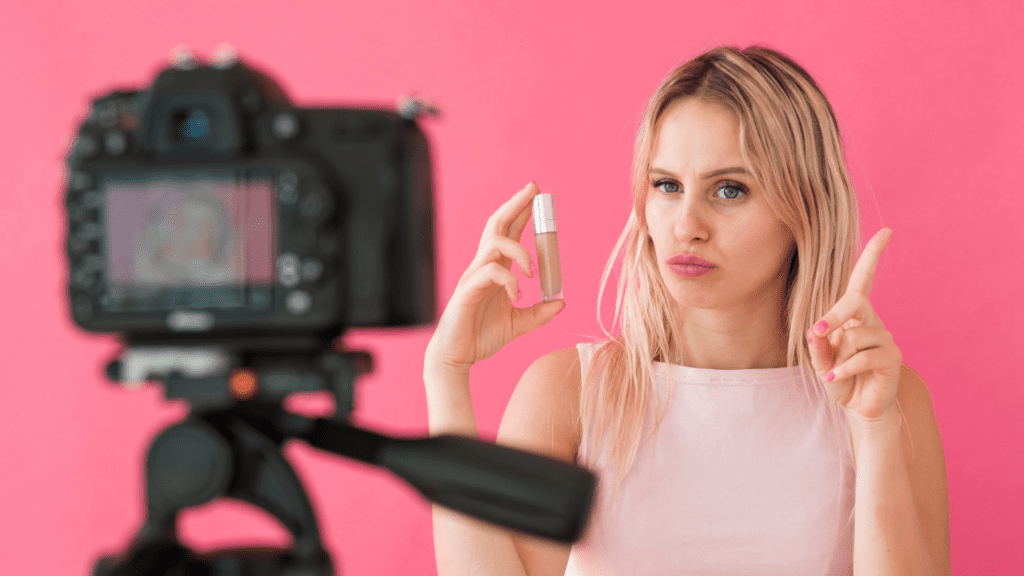 When done correctly, influencer marketing becomes an efficient way to reach new customers and grow your business.
Tips for influencer marketing:
Find influencers who are relevant to your product or service.
Make sure you have a clear goal for your influencer marketing campaign before you start reaching out to potential influencers.
Offer something of value to the influencer in exchange for their help promoting your brand.
Decide how you're going to compensate for your influencer relation.
Continuously monitor the results of your influencer marketing campaign and make decisions accordingly.
If you're thinking about starting an influencer marketing campaign, be sure to keep these above-mentioned tips in mind.
Top 3 influencer marketing apps/tools for Shopify stores
UpPromote is one of the popular affiliate marketing apps that lets you run marketing campaigns and well as build customer loyalty programs. Using UpPromote you can offer a commission to your affiliate partners or influencers and track all their information in a centralized and easy-to-manage dashboard. UpPromote also offers you an Influencer marketplace where you can manually reach out to influencers for potential collaborations with your brand.
This app has an overall 4.9 user rating and 1818+ user reviews.
Lolly is a great influencer marketing tool that allows you to connect with potential influencers, track your campaign progress, and measure your results.
GoAffro is a Shopify app that helps you run your affiliate marketing campaigns. It allows you to recruit affiliates, track sales, and pay commissions.
This app has an overall 4.8 user rating and 1540+ user reviews.
Sauce Social Commerce is also an influencer marketing Shopify app that allows you to reach out and connect with brands and content creators all around the world to promote your products on their Instagram handles.
This app has an overall 4.6 user rating and 860+ user reviews.
Don't wait

!
Start selling wholesale, now.
Summing Up…
Shopify marketing is an important part of any ecommerce business that is running on the Shopify platform. By understanding and implementing these important marketing strategies to promote your store, you can easily increase traffic and sales.
We hope this Shopify marketing guide has helped you with all you needed to know about content, email, SMS, SEO, paid ads, and influencer marketing areas.
Have you tried any of these strategies and want to share your experience? Let us know in the comments!