Are you looking for a website builder that is easy to use and can help you create a professional-looking e-commerce store? If so, then Shopify may be the right option for you. Shopify is a widely used e-commerce platform that allows business owners to quickly create beautiful e-commerce stores and sell their wholesale and retail products online to their customers.
In this blog post, we will discuss everything you need to know about Shopify website builder and its website features. We will also discuss its features and provide helpful tips on how to create a good-looking store using the Shopify website builder. So, let's get started!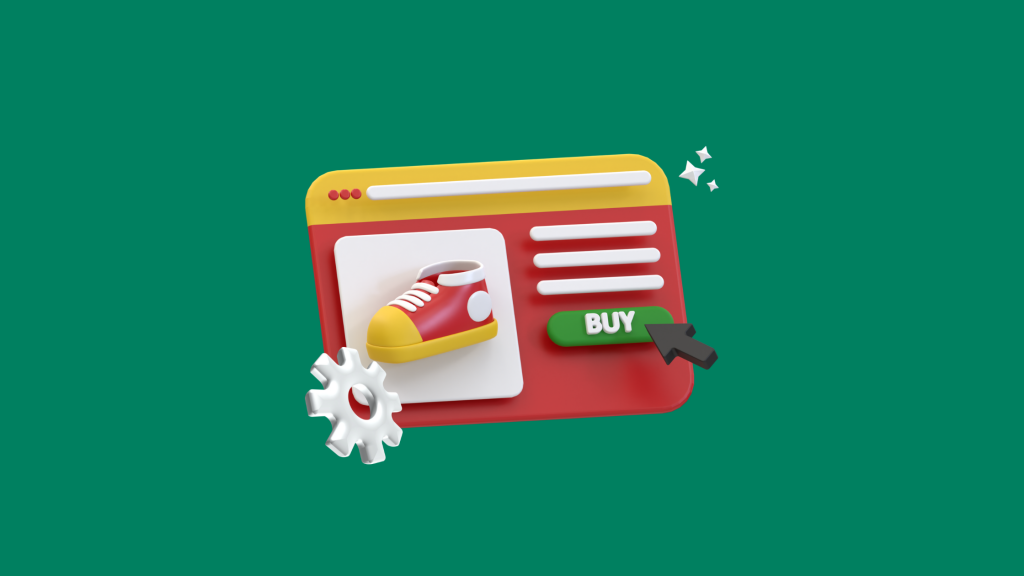 What is Shopify website builder?
Shopify is an e-commerce platform used by over 1 million businesses that offer a website builder and an option for its users to create beautiful, professional-looking e-commerce websites.
It provides an easy-to-use drag-and-drop editor that enables users to quickly and easily create pages, add products or services, manage payments, and more. Shopify also offers powerful marketing tools that allow you to promote your business online as well as offline.
Read Also: What Is Shopify Testing and How To Automate It?
What features does Shopify website builder offer?
Shopify website builder offers many powerful features designed to make building your website easier than ever. These include:
A drag-and-drop website builder that allows you to create beautiful pages in minutes with WYSIWYG functionality.
Easy access to HTML and CSS for customizing your site.
Ability to add products or services, manage payments, and customize customer experiences.
Powerful tools, including POS, marketing tools, product sourcing apps, email campaigns, and more.
An integrated blogging platform for creating content to attract customers.
SEO-friendly features that allow you to increase the visibility of your store on search engines and other platforms.
Ability to create custom domains, redirects, and site analytics.
Responsive design tools that make sure your website looks great on any device.
Access to a large library of free and paid themes for designing professional-looking websites.
Read also: How to Offer Volume Discount on Shopify Store?
Do I need any professional experience to use Shopify website builder?
No, you don't need any professional experience to use Shopify website builder. It's designed with simplicity in mind and anyone can create a beautiful website with no coding knowledge necessary. The drag-and-drop editor makes it easy to customize your pages and add products or services.
Pre-requisite(s) for using Shopify website builder
If you're ready to build your e-commerce website with Shopify, the first step is to choose a domain name. Once you have chosen a domain name, you can then create an account on Shopify and select one of their plans. From there you can begin designing your website by utilizing their drag-and-drop page builder or selecting one of their customizable templates.
How do I use Shopify website builder?
Using Shopify website builder is easy! All you need to do is sign up for an account and follow the steps below:
1. Choose a theme

Choose a theme or template from the library of available designs, or create your own custom design.

2. Add products

Use the drag-and-drop page builder to customize your website's layout and add products. Also, add high-quality images and descriptions.

3. Add payment methods

Add payment methods and adjust settings for taxes and shipping costs. You can add Stripe, PayPal or any other payment method.

4. Connect marketing tools

Connect marketing tools with your store and configure them to run your marketing campaigns and promote your products. You can run email campaigns, Google Ads, and more.

5. Set up analytics

Set up site analytics to track traffic and performance of your Shopify store over time.

6. Start selling

Publish your Shopify store and start selling!
What are Shopify website builder alternatives?
If you're looking for more complex customization options for your e-commerce store's design, Shopify offers a wide variety of landing page builder apps. These page builder apps allow you to design and customize your store's pages in more detail, with features such as custom fonts, animations, and galleries.
Here are some popular and amazing website builder apps available in Shopify app store:
Other Shopify website builder alternatives include platforms such as Squarespace, Wix, Weebly, and WordPress. Each of these offers its own unique features for creating a stunning website that's tailored to your needs.
What should I do to create a Shopify wholesale store?
If you are a wholesale business owner looking to create a b2b or wholesale store on the Shopify platform, there are many third-party wholesale apps available in the Shopify app store.
Just type "wholesale" in the search box of your Shopify app store and install the app.
These wholesale apps allow you to display percentage discounts, flat prices, volume discounts, tiered pricing, individual variant pricing, and much more to your wholesale customers.
Tips for building a great Shopify e-commerce website
(1) Make sure you choose an appropriate theme
Select a theme that reflects your brand identity, is easily customizable, and helps your customer to navigate to different parts of your store easily. There are many free themes available on Shopify.
(2) Utilize SEO features
Make sure you're using SEO-friendly features to optimize your e-commerce store/site for search engines.
(3) Leverage content marketing
Use the integrated blogging platform to create content that will help attract customers to your site and help you sell more products in short span of time and with more targeted focus.
(4) Use customer reviews
Add customer reviews on your all product pages to increase trust and credibility with potential buyers. This can also help in making a buying decision as quickly as possible.
(5) Customize checkouts
Customize the checkout process by adding a unique logo, customizing text, and more.
Saying this, if you don't have professional experience in building a website, we recommend you hire a Shopify web development expert who can do the job for you.
Read Also: 5 Helpful Design Tips To Build A Shopify Landing Page That Converts
Shopify website builder pricing
Shopify offers tiered pricing with five different plans:
Basic Shopify ($29/month),
Shopify ($79/month),
Advanced Shopify ($299/month),
Shopify Plus (from $2000/month) and
Lite ($9/month)
All plans include access to the drag-and-drop website builder, as well as powerful marketing tools.
Summing up…
Shopify website builder is an excellent choice for building your e-commerce store. With its powerful features, easy-to-use drag-and-drop page builder and wide selection of themes, it's one of the best ways to create a professional-looking online store. You don't need any coding experience or prior knowledge to get started – just sign up for an account and you can begin creating your own e-commerce store in minutes!
Don't wait

!
Start selling wholesale, now.